15 Creative Ideas for Your Next Virtual Dates!
---
Love during pandemic is tricky. We want to meet our potential partner yet we're afraid of the virus. Moreover, Covid has many variations right now, ugh. Event though most of the countries has implemented relaxation, some of you might hesitant to meet new people face to face. But it does not mean disconnecting. Virtual date becomes a new norm. You can still 'meet' your potential partner at the comfort of your home. It's fun and meaningful, just like your face-to-face date!
Whether you're on your first date or more, our Date Coaches at Lunch Actually have compiled these 15 Creative Ideas for Your Next Virtual Dates!
1. Delivery Roulette
The first idea for your virtual dates is delivery roulette. Set a time for delivery, and schedule your favorite food to land on your date's doorstep. Then unbox them together and enjoy your favorite food—and you, theirs!
2. Impromptu Bartender
Tap in your inner bartender. Get creative and make your favorite drink and show it during the date. Share the recipe with your date, and if the first date goes well, you can try theirs, they can try yours on the 2nd date!
3. Virtual Game Night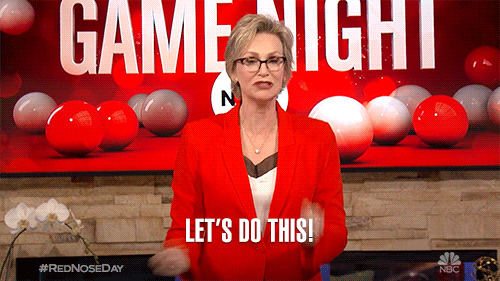 There are plenty of virtual games you can try! For example Houseparty, Skribbl, Werewolf and many more! To spice things up, the one who loses the game will get a penalty.
4. Watch Party!
Share your favorite meme or videos and watch it together with your date! And even better, if there's a new show that you both have been wanting to watch, you can even sync Netflix and watch it together! It's like going to the cinema, virtually!
5. Have Fun with Virtual Background!
The great thing about a virtual date is, you can set your own virtual background to get the conversation started! For instance, show off a photo of your pet, your favorite holiday destination, or your #1 TV show, and you get to exchange stories and get to know your date better.
6. Art Time
There are plenty of DIY videos on Youtube or signed up for an online class that you both are keen to try together!. It could be a simple painting, Lego, and many more. Do it together and you can even deliver the result to your date's home!
7. 20 Questions
Twenty questions is a game that helps daters get to know more about each other. Each person takes a turn asking the other person for up to twenty questions. You can either take turns asking questions one at a time, or can ask all twenty questions at once. You and your date can play the game as many rounds as you like.
8. Recipe Sharing
Choose a drool-worthy recipe to cook or exchange your favourite recipe and make your meal 'together'. Once you master the dish, you can plan to make it again together when you finally meet in person!
9. Powerpoint Party
It might sound like you're making a report for your company, however making and presenting slideshows can be quite fun. You and your date can create and share impromptu presentations with each other on various subjects. For example, if it's your first date you can make a presentation about yourself. Or if it's your second date, let them choose a topic of interest, or assign your date a random topic. Then, take 10 minutes or so to create your presentations, and take turns sharing the shows.
10. Meditate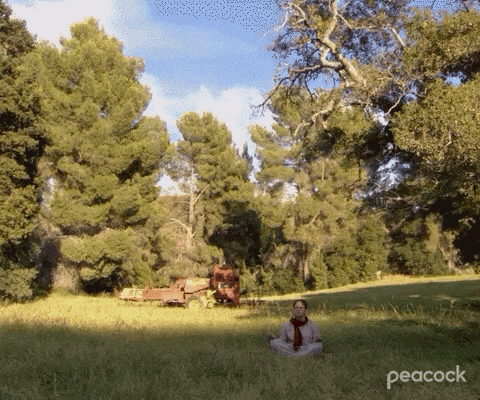 Sometimes, this pandemic makes us stressed and anxious –– and it's normal. Try to control your stress by meditating. Book a virtual meditate class with your date, or find a video routine to follow. Be sure to wear comfortable clothes, set up a yoga mat, and keep water nearby. At the end of the routine, you can share your intentions for the rest of the day and talk about what makes you grateful.
11. Send a care package
Send a care package box to your date that contains things related to your date, such as a favorite snack and drink, a product in a favorite color, and an item that makes you think of them.
First, decide which objects should go into the box. Then, you and your date make and mail the boxes to each other. Be sure to wait until the date to open the box and explore the contents together on screen. Then, explain each of your choices.
12. This or that?
It is a question game that asks players to choose between two related options. The game can be a quick way to get to know a virtual first date. Simply give prompts one by one, and ask your date to choose an option. You can pause the game to explain unexpected choices, or to volunteer a secret third option.
Here are the example:
Morning or evening?
Going out or staying in?
Cats or dogs?
Coffee or tea?
Comedy or Drama?
Appetizers or dessert?
Winter or summer?
13. Karaoke Night
Sing out loud to your favourite jam. Play music at the same time, then you and your date can perform solo numbers, duets, or can sing together. Either choose your own songs, or pick songs for each other to sing.
14. Online Shopping
You can browse websites while sharing the screen, and point out items or clothes you think your date should try. You can buy it for them or just make wish lists without making purchases.
15. Wine Night
Buy a bottle of wine to your date's home and during the date, you can tap in your inner sommelier and share the tasting note.
So those are the 15 Creative Ideas for Your Next Virtual Dates! Virtual date is a good alternative to find compatibility before spending the time, energy, and effort to meet in person. Remember to have a good time because it's important. And treat it as a real date. So dress up, groom, and put on a little makeup. And don't forget to have fun! Looking for someone special? Click the the banner below for more information!
---
Recommended posts